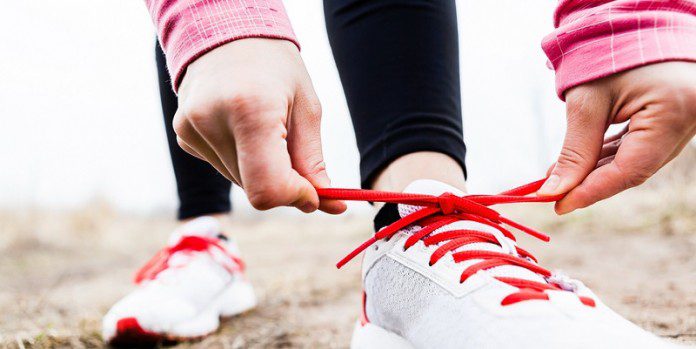 It is important to maintain a fit and healthy body, and it is imperative that you think about doing simple everyday things which can help you along the way. Staying fit does not necessarily mean that you have to hang at the gym day-in and day-out, it requires a proper plan of doing little things at home which will help you stay in shape. However, once you have attained that perfect shape you have always wanted, it would be a shame to let it go to waste, which is why it is vital that you keep maintaining your body.
Start being more active
In order to have your necessary amount of daily exercise, it is key that you keep active every day. Even if you just go for a walk, it will help you in retaining your fitness. You need to get up from your seat many times and just walk around, fidget or even do some light exercises to get your blood pumping, and to get your muscles active. Sitting all day long at a computer does not help you get any fitter, it only ruins your chances; but if you keep doing your daily chores, or even walk your dog, or a friend's dog, you will be seeing a fitter tomorrow.
Be careful what you eat
Even though you need to be careful with your diet, you should not try to count calories or try to figure out your eating plan by what you are, and what you are not, allowed to eat. You need to develop a healthy diet that will contain a variety of different foods, and it is important to eat all five major food groups so that your body can stay fit and strong. Unless your professional dietician prescribes you a special diet, you should focus on eating healthy and avoiding junk food and overly sugared drinks.
A helping hand
To stay in shape, you might opt for adding something extra to your diet, which will help you reach your goal in a faster and more efficient manner. Using whey protein is a great supplement for those who want to build some extra muscles and to lose those extra few digits of their weight. However, you should never consume an excessive amount of additives unless your dietician approves, because there could be catastrophic results as you never know how your body will react.
Regular exercise
Being active is sometimes not enough, and in some cases you will need to exercise regularly, at least on a weekly basis. But doing everyday exercises at home will help your body greatly. Keeping it simple and efficient is the best method to keep your body in shape, without having to fear your weight coming back. Find a routine you enjoy, whether it be a few yoga positions, running around the block or playing basketball with the neighbor's kids.
Staying fit
While getting the ideal shape means hard work, keeping it fit should not be as hard, but you need to be organized and consistent if you want to look your best. Simple light daily exercise with the right diet will be more than enough to keep your body in check. It will take some time getting used to following your everyday routine, but in the end it will be all worth it when you look in the mirror and see a happier you in the reflection.