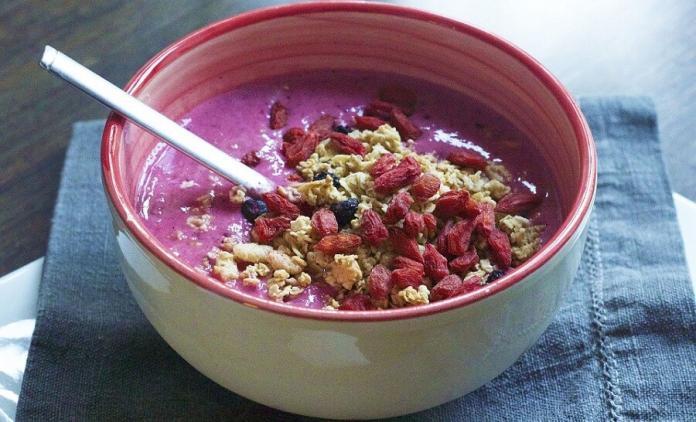 Smoothie Bowl Recipes
Spring weather is just around the corner; and, before you know it, you'll be looking down in your bikini wondering why you couldn't stop eating all of those potato chips. Instead of living out your Spring Break nightmare scenario, act now! Right now is better than ever to kick out old eating habits and replace them with healthy meal choices, like a smoothie bowl!
It's easier than you think, especially this time of year, because delicious fruits are slowly coming back into season. Smoothie bowls are a great way to utilize the power of a multitude of fruits, nuts and seeds, and they provide so many nutrients to keep you energized and full throughout the day. If you don't know where to start, try the few recipes listed to experiment with the endless possibilities of smoothie bowls.
1
Acai Berry Smoothie Bowl
Acai berries are extremely popular for their powerful antioxidant properties. A handful of delicious berries and a potassium packed banana will do the trick.
1 packet of acai berry powder

1 banana

½ cup of blueberries

½ cup of strawberries

1 cup of almond milk
Combine all of the ingredients in a blender. If the smoothie is too thin, add ice cubes until the mixture thickens to your liking. You may top the acai berry smoothie bowl with an additional sliced banana, an assortment of mixed berries (like raspberries, blackberries and blueberries) and a sprinkle of chia seeds.