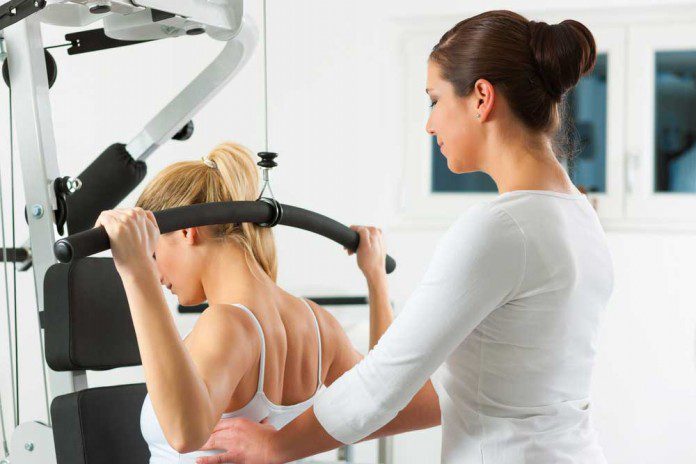 Rehabilitation equipment is used by patients, physical therapists as well as doctors. Based on the nature of the injury or disease and the nature of recovery, rehab equipment is used. There are different kinds of equipment which are needed for physical therapy, electrotherapy as well as hydrotherapy. These treat agents with injuries, strokes as well as debilitating diseases.
7 important types of rehabilitation equipment include the following things:
NordicTrack: This is used for developing strength and stamina as well as co-ordination. The intensity can be adjusted so the workout can match the patients' levels. This helps with smooth gliding motion and patients can perform their exercises without jarring movements, and this helps the aged people to have a low impact while they perform their exercise.  It also helps to use both the arms and legs so they are able to burn more calories than before.
Treatment tables: These tables are necessary for patients to rest comfortably or sit in different poses when treatment is being administered. There needs to be enough padding to ensure the least amount of stress is placed for those who need to be on the surface for long periods. This rehabilitation equipment also needs to be sturdy to hold the weight of heavy patients.
Ultrasound: These equipments treat injuries and identified areas of stress or poor blood flow. It also identifies cracks or fractured areas below the skin. These treat tightness of joints, injuries to ligaments, frozen shoulders, tendonitis, strains as well as muscle tears and bursitis as well.
Iso kinetics: this kind of rehabilitation equipment builds strength and helps those patients who are recovering from accidents and have loss of muscle mass. This increases flexibility by adding resistance during stretching. These come in different colors to identify the levels of strengths.
Electrical muscle stimulation: This is used post accidents or to help with muscle growth or to prevent atrophy. Using this physiotherapist helps rebuild tone and strength in muscles that were damaged or unused in the recent past.
Exercise bikes: This helps with recovery from ankle, leg and foot problems and it also builds strength and stamina in the legs. This comes in various types and helps patients in various ways. Most physical therapists prefer stationary recumbent bicycles over the upright bicycles, as they can be used by all age groups, these bikes keep a stable zone and they encourage flexation of lumbar and thoracic areas.
Exercise balls: These stretch body parts and promote balance as well as co-ordination. There are different sizes that you get in this rehabilitation equipment, and this comes in various strengths. There are special models which help in specific areas as well.
Rehabilitation equipments are of different types and they have different utilities as well:
In addition to this equipment, other rehab equipment include wheelchairs, power chairs, and scooters, lift chairs, breast pumps, medical supplies and more.
There are supply ramps, diabetic supplies, orthotics, lifts, adult diapers, patients lifts, canes, beds, walkers, heat therapy, magnetic therapy units as well as muscle stimulators, back supporters, cushions and different other kinds of equipment.
If one needs long term rehab at home, then adaptive equipment tailored for his or her needs is better than buying factory made equipment. This also needs to be monitored regularly for checking the suitability and fit.
The reason why adaptive equipment is better is that the equipment can also help with postural support. The patient free from fighting gravity and can maintain balance better and can concentrate more on the other sensory stimuli. Rehabilitation equipment is an essential part of convalescence in most cases and the importance of good, sturdy equipment should never be discounted.