With people from all over the world struggling with health issues like high blood pressure, high blood sugar, obesity, and back pain, it is no wonder that there is a great demand for fitness and health experts. What is more, not only are fitness and health experts highly appreciated, but fitness centres and gyms are important too. If you have a dream to open up your own gym and help people get fit, here is what you need to keep in mind first.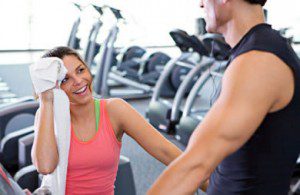 You will need help
Gym is a very busy place, as you will soon find out. You will need at least a couple of people to help you out with everything: a person who will be at the counter and at least another fitness expert who will be able to assist people with their workout. As your business grows, so will the number of people who work for you: think about all kinds of trainings you can offer: yoga, pilates, zumba, body pump, body combat… The more choices people have, the better they will feel about it and the word of your offer will spread, but you should have a clearly written employee handbook first. This way they will know the rule and what to expect from you as their boss.
Equipment is important
Some would say that equipment is the most important part of the gym, and they would not be far from the truth. While there are other important things too, new workout equipment is one of the only reasons why people are not working out at home, but choose to come to your gym. This is the reason why you should strive to give them the best. Start small, you don't need great number of stationery bikes or a dozen treadmills at once. Start slow, and see what people need the most. Make sure you have plenty of small weights and yoga mats, these are very important, especially if you're planning on offering group trainings too.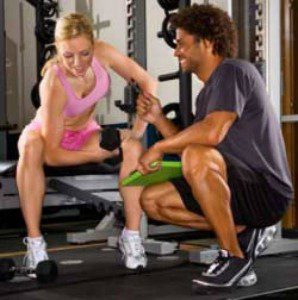 Location, location, location
Location is of utmost importance, because no matter how good your gym is, how well equipped, and how many experts you have working for you, nobody will come if it is in a far, secluded place. Lucrative locations which are also accessible are rather costly, that is a fact, but they also give more profit and allow you to pay the rent and earn a little something. Try not to have your gym in a place that already has a great number of gyms nearby, but do not wander too far from the town too. Places close to big companies are always a good idea since this means that people will come to the gym before or after work. Study the city, see where the demand for a gym is great or at least where people can easily access it via car, bus, or a train.
Maintenance staff
You can hardly expect your exercise class leaders to do your cleaning, and if you choose to do it yourself it will take a lot of your time. This is why it's important to hire maintenance and janitorial staff; gyms require cleaning maintenance in order to stay functional and safe. But because of the kind of work you will be doing in a gym, it may be that your maintenance fee will be higher than usual. Don't try to save money on these things, if there is one thing people want that is t work out in a clean and safe environment.
Opening up your own gym is not an easy task, and it is going to take a lot of your energy, time, and money away, but it is very rewarding. You will see people entering your gym with very little hope, or with big dreams, and you will see them working hard for those dreams to come true. The same goes for you, do your best to make your dreams come true and start your own business without fear.