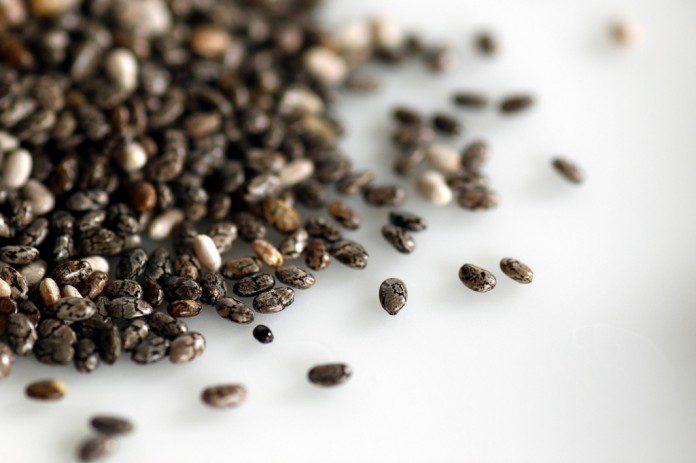 Healthy Seeds
Seeds were till date known for reproducing the new plant. With further research and experimentation, the culinary experts started using these seeds for garnishing or adding a crunch to their gastronomic creations. The seeds of all types have found a special place in several global cuisines and they are also increasingly used as snacks. There are several factors that have slowly made these seeds an important ingredient in many recipes apart from its crunch, but time has come that you make it an indispensable part of your regular diet owing to the plenty of health benefits it has on offer.
Though seeds would not work as the wholesome meal, you can always sprinkle some on your main dish to add a dash of health to your meal. You can have these seeds raw, roasted, or even sprouted as their texture allows you to comfortably try different cooking techniques. Apart from being the super health food, these seeds are also free of allergens that you would usually find in nuts.
Here are the 11 super healthy seeds that could be incorporated in your diet to enjoy health with splash of taste!
1.       Pumpkin Seeds
Pumpkin is consumed worldwide for its taste and health advantages but next time when you are hogging on your favorite fruit, make sure that you retain the seeds as they also work as the great source of minerals like zinc and iron. The light flavor of these seeds make them versatile ingredient in all dishes. Vegetarians can enjoy these seeds in salads for healthy crunch.
2.       Sunflower Seeds
These small sized seeds have lot of health packed in them. They are rich in antioxidants and also have sufficient quantity of vitamin E to keep your skin, bone, and hair healthy. Sunflower seeds would be the best choice for intermittent munching. Those who are allergic to nuts can also think of replacing peanut and almond butter with sunflower seed butter.
3.       Pomegranate Seeds
Pomegranate seeds are consumed as a fruit since ages. The juicy seeds are full of taste and are also rich in polyphenols. These red colored seeds are very rich in vitamin K, potassium, fiber, vitamin C, and iron. Include these seeds in your fruit plate, salad, or juice it up into a health packed drink to add color and taste to your diet.
4.       Chia Seeds
The term chia means strength as per Mayan language. It is considered as runner's food as in earlier times warriors and runners used to consume chia to keep going without food for several days. Aztec soldiers also sustained on 1 spoonful of chia seeds for 24 hours.Vitamin and mineral rich chia seeds are light on your stomach due to 37% dietary fiber that aids digestion. This superfood contains 20% protein and Omega 3 ALA along with many vital antioxidants that are key essentials for healthy body and mind. Use it as smoothie or soup thickener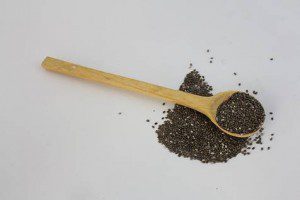 5.       Hemp Seeds
Hemp seed is another vegetarian superfood that contains 20 vital amino acids. You will love the nutty taste of these seeds in smoothies. Like chia seeds, they are also rich in omega 3 fatty acids and fiber. Having hemp seeds post workout will offer an instant protein boost to build lean muscles.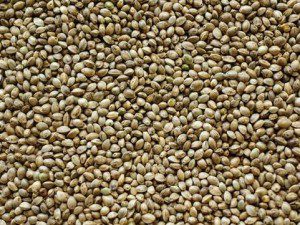 6.       Sesame Seeds
Sesame seeds contain two key substances – 1. Sesamolin and 2. Sesamin. These two substances are lignans known for lowering the cholesterol levels. Other health boosting contents of sesame seeds are vitamin B1, calcium, and manganese. If you have been using these seeds to top your favorite dish till date then now start exploring the recipes to make the maximum use of these tiny seeds to rip large benefits.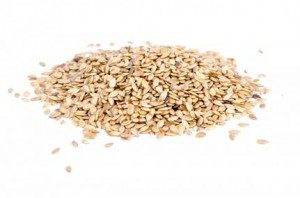 7.       Mustard Seeds
Mustard seeds can be part of curries as they add peculiar peppery taste to the dish. They are good to eat as paste, powder, or even sprouted. Selenium and omega-3 fatty acids in these seeds make them healthy for all ages. They have been the part of global cuisines due to their extensive use in soups, salads, sauces, and curries.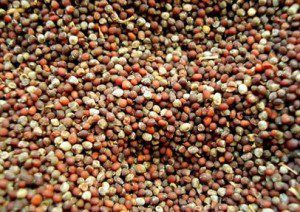 8.       Flax Seeds
Flax seeds have topped the health radar as they contain healthy fats and fibers that would keep your heart healthy. Flax seed oil can also be used in recipes to replace the conventional oils. Flax seed powder is more beneficial compared to the whole seeds as this powder is easy to digest. Research has shown that whole flax seeds would be thrown out of your body undigested and you will not get the health benefits as desired. You may store the powder in refrigerator to protect the oils from being lost.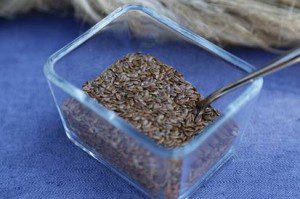 9.       Wheat Germ
Seeds develop from germ as it provides nutrition to the new plant and seed. Nutritional value of germ is even higher than seed as entire nutrition is stored in the concentrated form. This is the reason why wheat germ is considered to be the ultimate source of fiber, iron, vitamin B, and protein. Using wheat germ in different recipes is very simple due to their versatile nature. You can have it with yoghurt or add it into bread flour. Adding these healthy seeds into oatmeal may also make a healthy breakfast. Store these seeds in lightly sealed container to preserve the polyunsaturated fats.
10.   Cumin Seeds
Cumin seeds have taste and aroma that would add flavor to any dish. They are rich in iron and can be used for digestion of food. These seeds are used as spice and cannot be consumed as snack. Use it in curries and drinks to add flavor and health.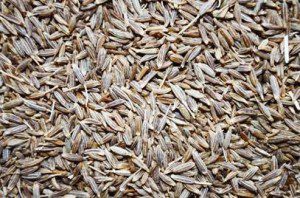 11.   Fenugreek Seeds
Fenugreek seeds may help in joint related issues and would also aid digestion. These seeds are used to treat constipation and water retention. The bitter taste of these seeds can be avoided by consuming it with water. Sprouted fenugreek seeds would offer enhanced health benefits.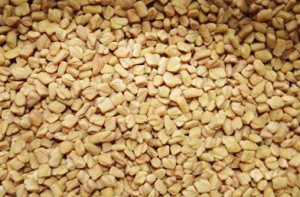 These 11 seeds would transform your health for better and they are easy to include in your daily diet, so incorporate them in your diet now!
Karishma Pandey is aprofessional photographer. She loves to write articles on health and wellness subjects apart from her regular profession. Currently she is working for IshaPur Turmeric Curcumin Online Shop that offers turmeric curcumin with bio-enhancing black pepper extract.