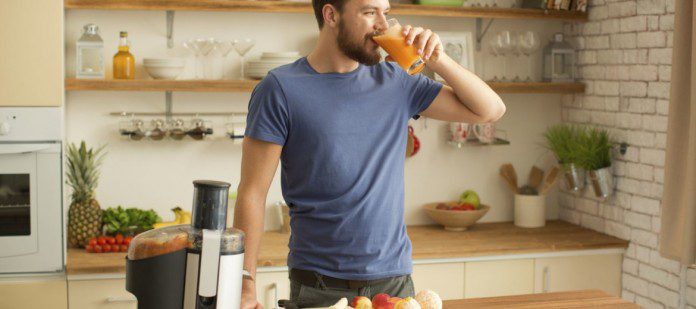 One of the most common health problems that is plaguing the people of US has been obesity. A recent research showed that more than 40% of American kids are obese and face some health risks including possible heart diseases from a young age. Junk foods, fizzy drinks, fast lifestyle and no time for exercise have been a major contributor to this obesity problem. But more than any of these, the factor that has affected obesity the most is us. We don't care enough about ourselves and are lazy enough to get fat.
Obesity carries with itself some health risks that include an increased blood pressure, higher chances of health diseases, and much more. So you need to get up from that couch because that 'tomorrow' you were going to get fit has come today.
Deciding that you want to be fit is a battle won. People live their lives convincing themselves that they aren't fat. They are just on the heavy side and can shed that extra weight whenever they want. So if you have accepted and realized that you need to and want to lose weight, then you are on the right track.
Be patient and dedicated in your approach
Losing weight is an arduous task that requires both patience and dedication. You need the perfect combination of workouts and exercises; along with a custom-made diet to suit your body's needs and match your workout. There is no fixed diet that fits for all. The diet plan greatly depends on the body, weight and lifestyle. You can buy a book on 'how to lose weight in 30 days' off the shelf and follow its diet plan, but it won't be as effective as a custom diet plan. Every person has different needs, different eating styles, different work schedules, different training regime and different local foods.
Once you are done with your diet plan and exercise regime, you cannot stop the regime irrespective of being fit. You need to continue with it so that the flab that went away stays away. A recent study showed that almost any diet plan is capable of reducing your weight, if it reduces the calorie.
Creating a diet meal plan
The best way to create a diet plan is to look at your food preferences, schedule, and lifestyle. You need to question yourself how much weight do you want to lose, how many sacrifices you are ready to make, and how much time you are going to take out for exercising every day. Once you have the answer to all these questions, you can set out to make your diet plan.
Step 1:
The first step in designing the perfect diet for weight loss is determining how many meals to eat in a day. Depending on your schedule and lifestyle, you need to determine how many meals you can fit in a day. You should have a minimum of three meals but the more, the better. Try squeezing in 5-7 meals spread across the whole day so that you don't have pangs of hunger at random times.
Step 2:
Determine the size of each portion and calculate your daily calorie intake. Spread that calorie intake over the course of all the meals. You need a balanced diet that includes all the food groups. So you don't have to stop eating fatty foods altogether. Rather you need to mix it up with other food items that are enriched in fibers and vitamins like carrots and celery.
Step 3:
Create your daily menu that is versatile and doesn't bore your taste buds. Unlike the popular misconception, that nutritious diet cannot be tasty; there are some healthy meals as well that are a delight to eat too.
So stand up, go exercise, fix your diet plan and most importantly follow it. You will see the difference soon.
About Author:

Sanjeev working as an independent health consultant & a professional blogger for Vishwa Foundation. He loves to write on topics about health & wellness to help people prevent health issues and stay healthy all their life.