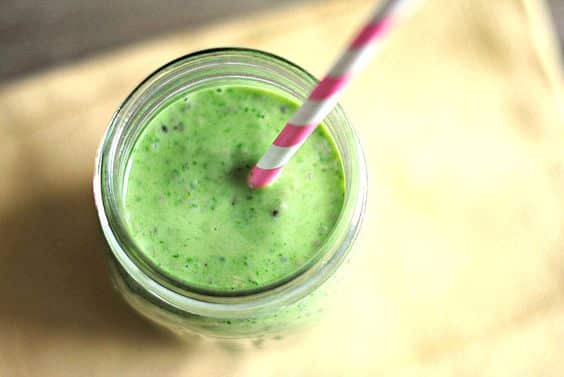 I love my powerful, high-speed Vitamix blender and am always trying to find easy and healthyrecipes to put it to good use and avoid store bought food with additives and sugar.
Here are some of the popular and my favourite Vitamix recipes. They are packed with nutrition, vegetarian, easy and super-fun to prepare. I use my Vitamix to make these recipes, but you could very well use any other powerful, high-speed blender for the purpose.
So without wasting anymore time, here we go –
No-bake energy bars
This is an easy, gluten-free recipe with dried fruits, nuts and seeds. They are loaded with the goodness of superfoods(like sunflower seeds and nuts, providing lots of anti oxidants, omega-3 and other proteins and minerals) along with being low in cholesterol and high in fiber, making it the perfect choice for anytime snacking.
Ingredients (Makes 6-7 snack size bars)
½ cup raw cashews
¾ cup almonds
¼ cup roasted sunflower seeds
¼ cup flaxseed
1 cup unsweetened dried berries (blueberries, cranberries goji berries and cherries)
1 cup Medjool dates (pitted and quartered)
2-3 tbsp. coconut oil
1 tsp. vanilla extract
Instructions
1        Spray a 5×9-inch baking dish with coconut oil and set aside.
2        Place the nuts and seeds into the container and secure lid.
3        On a Variable 7, pulse the mixture by quickly turning the machine on and off a few times and set aside.
4        Now add the dates into the container (after rinsing it first), and turn on the machine till it forms a smooth mixture.
5        Add vanilla extract, coconut oil and dried berries to the mixture and pulse a couple times.
6        Now mix all the ingredients together in a mixing bowl and combine well, I like to use my hands to combine it all together.
7        Press the mixture into the prepared baking dish and cover it with plastic wrap. Place it in the fridge for atleast 30 minutes before cutting into bars.
8        This keeps well for a week in the fridge and a month in the freezer.
Green Smoothie
Green smoothies are a great option if you want to lose some weight or detox or add more nutrition to your diet without fuss.
Ingredients
1/2 cup ofseedless green grapes
1 whole apple (cut and deseeded)
1 whole pear (cut and deseeded)
1 cup spinach leaves
1 cupkale
1-2Tbsp.chia seeds
Instructions
1        Add all the ingredients into the large container in the order listed and secure the lid.
2        Turn the machine on at Variable speed 1. Quickly increase the speed to 10, then to high while using tamper to press the ingredients into the blades if required.
3        Blend for a few moreseconds or until completely smooth.
4        Stop the machine and serveimmediately.
Guilt free Banana ice-cream
This is a single ingredient ice-cream that you can make in no time.  All you need is some frozen bananas. You can make your own variations of the dessert by adding different flavours like chocolate or fresh berries.
Ingredients
2 frozen cut bananas.
Instructions
1        Cut small pieces of ripe bananas and freeze them over-night or till completely frozen.
2        Add frozen bananas into the blender and secure the lid.
3        Start the machine at low speed first. Once the ingredients have combined, slowly increase the speed to 10 and then override to high. Within few seconds you'll see that the creamy and light mounds are ready.
4        Turn off the machine. Avoid over mixing or it will start melting because of the friction-induced heat. Enjoy immediately or save it for later in the freezer for upto two days.
Hope you enjoy these recipes as much as I do!