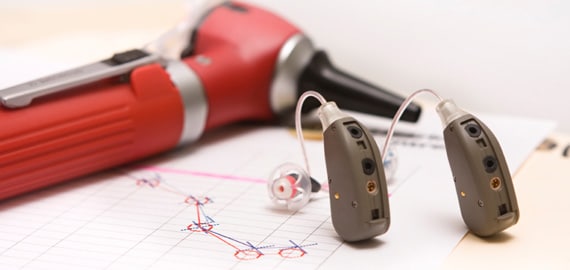 Hearing loss is a problem that is very common especially in old age. In particular, older people are at a sense of loss due to lack of hearing or issues related to hearing. Not only is it a safety issue, but it can also take a toll on their self-confidence and overall self-esteem. An audiologist, would be one of the best individuals to help and guide them in this process. Basically an audiologist is an expert who has the potential to understand issues related to the ear and its canals. They are able to identify the core problems associated with hearing and then sort out solutions based on using technology and hearing aids.
Here are some ways in which an audiologist can help-
Audiological evaluation
One of the first thing that the audiologist would do for you is evaluating the audiological cycle of the elderly. Remember that as a person ages, there are problems emerging constantly related to their health and even problems with their motor skills and senses. The task of the audiologist here is to check for aural damage along with doing intensive medical evaluation. Doing so helps in assessing the core problems that an elderly person may be suffering from. For instance, there are some people who can be checked for standard audio metric techniques. At times, the experts also have to check for behavioural assessment that could be potential signs of physical or cognitive problems that comes with aged individuals. Common patterns here include-
Standard presbycusic hearing loss
This one is basically sensor neural and varies in degree depending on the individual. It is something that tends to get worse with age. Often the male members suffer from this more in comparison to the females. An audiologist tries determining the root cause of the same and then works out on the solution for it.
Hearing loss
With individuals crossing the older threshold of 65 years and above, there is a problem with hearing loss too. In some cases, the extent of loss can be very high. Remember this is not the same as the above because in these cases, reviving or getting the hearing back is almost impossible. In such cases, the audiologist may have to make do with intervention strategies through the use of external devices. In some cases, surgery may be needed too.
How hearing aids and assistive devices help?
The task of any audiologist would be provide the elderly with a hearing aid that is easy to use and can be slipped on and off without any discomfort. Remember that with the growing aging problems, there is a good chance that an individual is not able to do many tasks on their own. Hence, using newer and more technologically advanced devices could be a way out. These hearing aids help in getting over the typical hearing loss patterns associated with aging. They may comprise of analog designs, volume controls, separate battery compartments and even switches to facilitate the hearing process. An audiologist would definitely be the best person for an elderly individual to consult with.
Since they are specialists in this reference, it makes sense to hire an audiologist who would be able to guide them through the extensive process. Remember that these days, it is much easier to access these devices and implement them with ease. You can make use of special assistive living devices that can be connected with telephones, televisions and other musical aids too so that you can carry on with your regular life. Some such devices use light as signals. There are telephone amplifiers, television caption decoder and more. Audiologists should be consulted if you are having any kind of hearing issues and are plus 60.