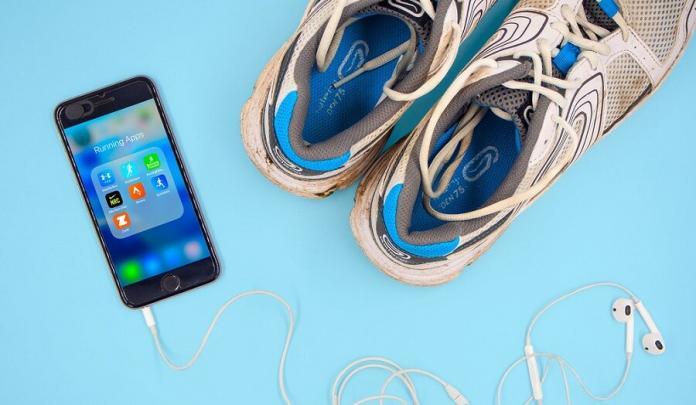 Shreddy App
There's a new app in town and could be the piece of technology we've been missing in our lives. It's called Shreddy App.
Grace Beverley (AKA Grace Fit) is one of the biggest fitness influencers out there. She's released a new app, called Shreddy, that has already wowed gym-goers and beginner alike.
Could it be better than all the other apps that we all swear by?
Grace told her hundreds of thousands of subscribers and followers that Shreddy will help us get our lives together (just what I need), and also make progress with our fitness goals. However, unlike other fitness apps, Shreddy doesn't overload us all with information – rather it's easy and just gives us all something that might actually work.
The one-stop-shop
Shreddy has been designed to be your all-in-one gym, personal trainer and dietitian. It provides us will simple training and nutrition advice, that's genuinely easy to follow.
The app doubles as a fitness planner and real-time workout classes. It also has a recipe hub and a weight tracker.
As it's all on our phone, too, it can track out personal information, goals, and preferences. This means that everything is completely personalised and individual.
A community 
If you're already following Grace on social media, you'll know just how important her community is.  Her whole entire brand revolves around being positive and inspiring. It's arguably this that's made her so popular and successful.  Shreddy capitalises off this community aspect – making sure that all users feel like they're a part of something much bigger.
The app has forums on everything from workouts all the way meal plans. These can be used to give advice or just have a friendly discussion.
Her Instagram post seems to market this app more towards women (which is kind of Grace's brand). Obviously, this is a personal choice but might make the app more appealing for women – especially if they're communicating with other people through forums.
The app seems to want us all to gain confidence and improve our fitness level. Who can argue with that?
The price of Shreddy app
The app is free to download, but you will need to pay for a subscription.  A monthly subscription is £9.99 a month, a quarterly subscription is £24.99 and an annual subscription is £79,99. These are all reasonable priced, especially when you compare to gym or meal plan subscriptions.
Shreddy also release a challenge on their Instagram page. You need to sign up for a membership, enter the challenge on their website, and download the app and start. The challenge will feature fitness workouts and goals. You have until the 20th of October to be entered and have the chance of winning up to £5,000.
So far, the Shreddy app has been met with such an overwhelmingly positive reaction. I think this goes way beyond it just being from a popular influencer, too. 
The app genuinely seems to fill in all the missing gaps that fitness apps have right now. Many have already raved about the app – but long-term results are definitely something to keep an eye out for. 
Did you already try this app? What are your impressions? Please share your opinion in the comments box below.