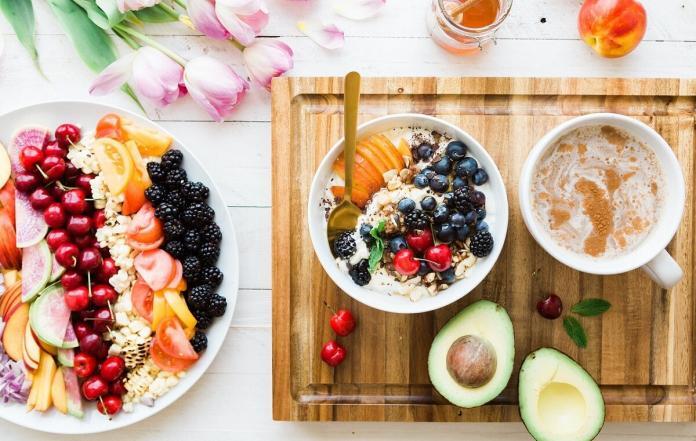 Snacks
When you're trying to eat clean, you might think that snacks are entirely out of the equation. However, if you choose the right things, you can still snack. At last, we can nibble on great snacks while watching movies or concentrating on work.
These a fab for those in a rush, looking for something to eliminate their cravings, or while you're indulging in Netflix.
Below, we've listed our favourite clean eating snacks available. We hope you enjoy them.
Smashed Avocado on toast
If you're looking for a healthy alternative to peanut butter on toast, why not try avocado? It's super tasty and will ensure that you're tied over.
Of course, choose wholemeal bread and plant-based butter to make it just that little bit cleaner.
Remember, Avocado has a range of benefits and will help you feel less hungry. It's also super tasty.
Hummus with rice cakes
Rice cakes are generally a great little snack to munch down on when you're feeling peckish. However, if you're looking for something to make them a little less, well, dry – hummus is the tastiest option for you.
If you make your own hummus, you could avoid all the additives and preservatives that are common in store-bought hummus. You can make it from chickpeas, add some garlic, tahini, and olive oil to make it super tasty.
Smoothies
Yes, these will really fill you up and satisfy all your cravings. They're a super-easy way to get your fruit or greens in and fill your body with much-needed fibre and nutrients, helping you to stay on track with your clean eating.
Smoothies are suitable for any time of day, and they're super easy to make.
Kale chips
You've probably seen these in your local supermarket. Kale chips are the healthiest chips you could ever eat, and still, taste so amazing.
Better yet, you can make them yourself by tearing pieces of kale into pieces, drizzling them in olive oil and adding desired spices, and baking them in your oven.
Apple with almond butter
Almond butter is perhaps one of the healthiest kinds of butter around, but you can opt for olive oil and sunflower oil butter – just try to avoid dairy. Clean eating tends to avoid animal products due to their adverse effects on the body.
Apple is a great clean eating snack, as it still has that lovely sweet taste.
Banana coconut cookies
These only have two ingredients, taste delicious, and are still part of your clean eating diet. Who knew cookies would be allowed?
DIY energy bars
Breakfasts bars or energy bars might be your favourite snack at the moment – but they're filled with additives and preservatives, which just aren't healthy for you. e
You should try to make your own, which focus directly on your needs. For instance, if you want more energy, you can make bars out of bananas and lemon to help you gain energy naturally.
Clean eating is about getting creative and finding new ways to enjoy your favourite snacks.
You like eating cake when you get home from work? Try your hand at a clean eating recipe.
So, what kind of snacks do you eat?