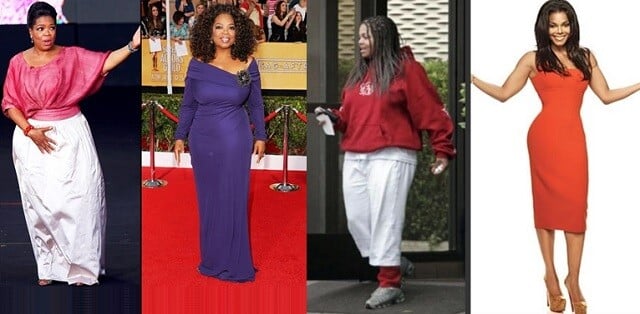 Did you ever see a plus-sized star doing the cover of People magazine as the Sexiest Man or Woman of the year?  There is a high standard for celebrities to keep thin and they are getting a lot pressure to stay in shape if they want to be in the loop. So what are the Hollywood demands and the latest celebrity weight loss trend?
We chose 10 Shocking Celebrity Weight Loss. Let's take a look at them and see what they did. Keep reading!
Kelly Osbourne used to be known as Ozzy Osbourne's rebel and chubby daughter, but not anymore! The singer/host lost 50 pounds during her stint on Dancing with The Stars and went on to completely change her lifestyle and diet. Kelly admitted to have started eating healthy and working out regularly. Thanks to her new healthy lifestyle, she has managed to keep the extra pounds off.